People say the sweetest things!  Some of it can be read below.  More coming soon! 

Monday, November 25th, 2013
Tamale Sepp is a force to be reckoned with. I first met her through friends who were all part of IDKE (The International Drag King Extravaganza) years ago, where she was introduced to me as a "fire-dancing, burlesque-ing, joke-telling, motorcycle-riding son of a bitch."
Read the article here.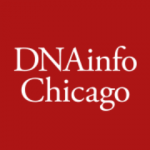 Friday, November 1st, 2013
"People are like, 'Oh, that's the Killer Bee' and they dress up like her, and it's just such a trip to watch," said Tamale Sepp, a 35-year-old comedian who is preparing to compete in her second CLLAW. "People get really ramped up."  Sepp wrestled as Schemepunk Sally in CLLAW XVI, but she decided to do something a little, darker, a little more sinister this go-round — an octopus-like character named Kraken Skulls.
Read the article here.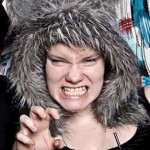 Thursday, October 24th, 2013
Just Dickin' Around (Stand-up, Chicago): Founded by Amy Eisenberg who dreamt of a "a laidback space where women were comfortable letting their individual brands of comedy loose on stage." It's a bimonthly showcase at Hydrate, a Boystown favorite, and a monthly showcase at Parlour on Clark. There's a super-supportive ladies mic before the showcase at Hydrate which I checked out this month and I immediately knew I wanted to refer more people to it. New cast members include Krista Atkinson, Marla Depew and Tamale Sepp–all brilliant and smart women you should check out if you get the chance.
Read the article here.

Monday, June 17th, 2013
"On a Saturday evening at the Greenhouse Theater in Chicago's Lincoln Park neighborhood, Tamale Sepp lies onstage with an industrial-strength angle grinder in hand, the furiously spinning blade inches away from her face.  Audience members that moments before were celebrating Sepp's provocative dancing to Goldfrapp's "Ooh La La" now sink slowly into their seats with horror. "Don't do it!" someone pleads. Sepp, who has an insurance plan, briefly addresses the crowd with a smirk before moving the high-powered grinder toward her belt, music continuing to play in the background. As the song climaxes, metal belt meets metal blade, and sparks shoot across the room in a dazzling display of light and sound. Sepp looks up, a wide grin on her face. The theater erupts with applause."
Read the article here.  See the Your Story video here!

Wednesday, June 5th, 2013
Tamale mentioned in piece about R.E.A.C.H.: "You'll see Tamale Sepp.  You know Tamale?", "I DO know Tamale, actually, and so does Lucy!  Hi Lucy!"  (from off stage- Heeeyyyy!)"
Read the article here.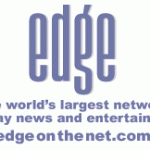 Monday, June 10th, 2013
Tamale (as Schemepunk Sally) mentioned in piece about Chicago League of Lady Arm Wrestlers at CLLAW 16: "Beach balls soared, and classic rock blasted as the crowd cheered and booed the likes of T. Wrecks, June Meat Cleaver, Schemepunk Sally and the Kosher Dill."
Read the article here.

Wednesday, May 8, 2013
Tamale mentioned in review of the Beast Women Spring Series: "One number that really got the crowd stirred up was Miss Tamale Sepp's performance art piece, a clever study…"
Read the article here.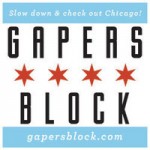 Sunday, March 31, 2013
Tamale mentioned in review of REACH at Second City: "…speechless after Tamale Sepp's closing performance"
Read the article here.

Monday, March 4th, 2013
Tamale was named one of 7 top lesbian comics in Chicago by The L Stop.
Read the article here.
Monday, February 25, 2013
Tamale interviewed about her show, Brass Chuckles Comedy.
Read the article here.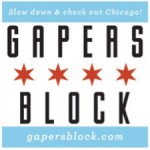 Tuesday, August 14th, 2012
Tamale is specifically mentioned:
"Oh, and Tamale's "Photoshop is for faking things that never happened and never will" joke really landed with me…"
Read the article here.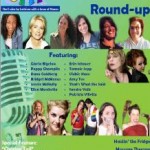 GAY Comic Round-up Interview
May 2012
Tamale interview starting on page 50.
Read the article here.

GOMagazine Tattoo Contest Winner
Summer 2010
Tamale found out that she had been accepted into the below contest the day before it ended.
She posted the link on Facebook.  She won the Grand Prize.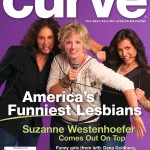 Seventh Funniest Lesbian
in America by Curve Magazine
November 2008
Tamale voted seventh funniest lesbian in America.
Read the article here.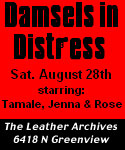 Interview for DykeDiva.com for
Damsels in Distress
Tamale is interviewed for her piece, Painted Mirrors as part of Damsels in Distress.
Read the article here.