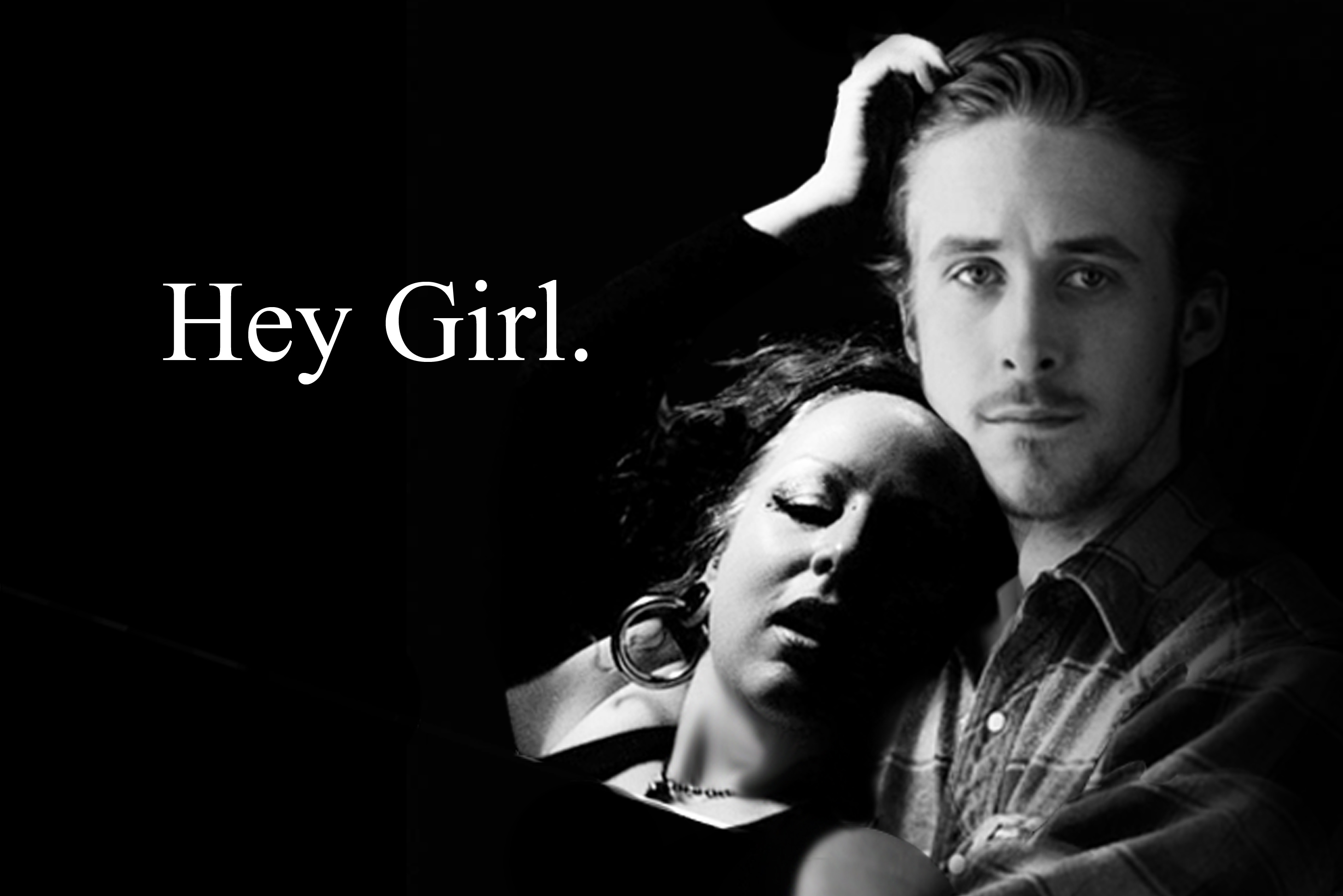 Inspired by the Feminist Ryan Gosling meme and a haunting sense of familiarity!
Premiered at the Chicago Women's Funny Festival 2012!
Reprinted from the Chicago Women's Funny Festival:
Tamale – (One Woman Show) A sweet, charming fellow. A fierce, queer woman. Together, they tackle love from every angle. Hey Girl is a one woman show featuring interdisciplinary artist and comedian Tamale Sepp and projected images of her faux beau, Ryan Gosling. It's a true story of how two people who have never met can be so perfect for each other.
Stills from Hey Girl.