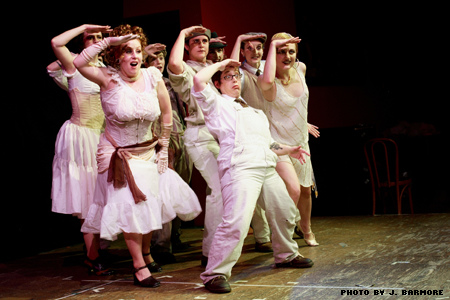 Think you've seen it all at a drag show?
A Sordid Collective invites you to trace the connections & divergences around & among ten feisty characters as they traverse early-twentieth century Chicago. This original tale explores themes of class, privilege, desire, culture and mass communication while keeping beat to a campy, steamy rhythm. Part burlesque performance and part drag king show, this livewire spectacle will keep you tapping your feet & looking 'round the corner for each unexpected twist.
The Lola Project was a full-length show, created out of an act performed as part of The Windy City Blenders.  Over a year of ensemble development and organic exploration of character story lines resulted in a short series of incredible sold out shows at the HotHouse in 2006.
For photos and additional info, please visit   www.asordidcollective.com.